Take a Blues Breaker and mash it between two Katana boosts and you have the 1962. Couple minor differences from a typical Blues Breaker beyond that. Trace over on
FSB
. There are two versions of this circuit, the 1962 and the 1962x. As far as I can tell, the only difference between the two is the clipping. I've added a DPDT toggle to switch between the two versions.
There's also a fabricated version in the store,
the LXII
.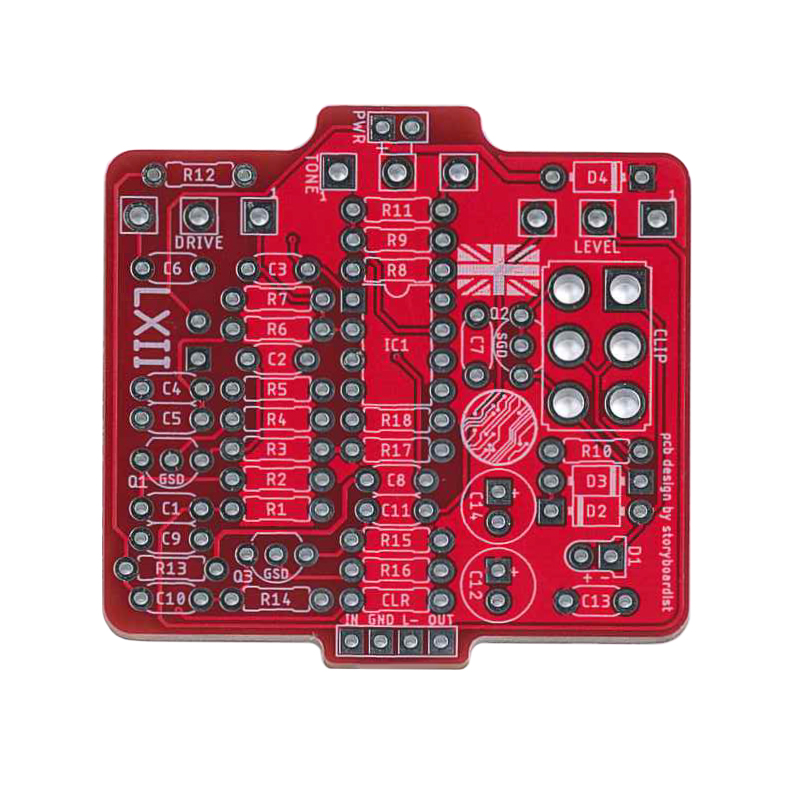 A couple notes:
When I verified the fab'd version I didn't notice much difference tonally between the two clipping settings, so you may want to either leave it out or experiment with that section. I changed the value of the resistor from 9v to the drain of Q3 from 47k in the trace to 22k. Wouldn't bias properly otherwise. Also for the caps with questions marks in the layout above I used 10nF, except for the yellow cap to the right of the IC, which I used 100pF.